Archives for 2011
This is great!  Not the usual boring testimonal for a business product.  Take a look…

Via Scoop.it – Email selling for client acquisition and retention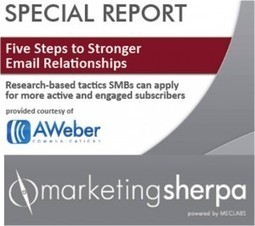 AWeber Communications has partnered with MarketingSherpa to produce this Special Report: 5 Steps to Building Stronger Email Relationships.  See a review and click through to the full report. 
Via www.b2bmarketinginsider.com
Via Scoop.it – Email selling for client acquisition and retention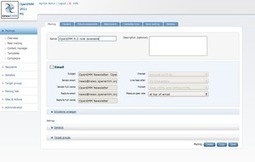 OpenEMM is a feature-rich industrial-strength enterprise software for e-mail marketing.  And it's open source.     This means that you can download and instal this application and use it under the Open Source licence.  What do you think?  Is this a good idea, or would you prefer to pay an ESP to do the hard work for you? 
Via www.openemm.org
Via Scoop.it – Email selling for client acquisition and retention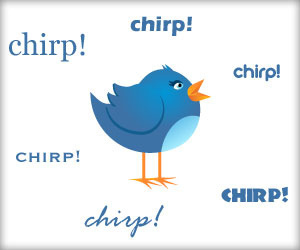 Social media is a great inbound marketing tool that allows businesses and marketing teams to interact with prospects, cater to customers, promote their content, and yes, generate leads. When a business uses social media right, prospective customers have the opportunity to access great content and information via a platform they already populate and actually want to gather said content and information.
Via socialmediatoday.com
Via Scoop.it – Email selling for client acquisition and retention


Ever wonder what draws the most attention on social media profiles? We recorded actual eye movements to show you.
Via mashable.com
I love clear, easy to read emails that catch my eye.  This one is a great example that I've just received:
What's so good about this email then?  Well, the key points for me are:
Strong message.  Gives the impression of a busy company working hard.
Good customer service.  They know that customers have been having problems contacting them and are not scared to own up and apologise.  And they've given you a gift in "compensation".
It has the side (or main) benefit for anyone not inconvenienced of reminding them about the company and gives them an incentive to order during December.
I don't know how many people have been unable to contact them or if this is a blatent ploy, but whatever the case, it's a good message and if I were looking for ink cartridges right now I'd have taken them up on their offer…
Via Scoop.it – Email selling for client acquisition and retention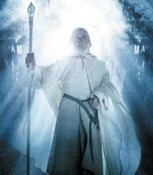 Marketing should be informed by science whenever possible.  It's not enough to tell a good story, we also need to get our story straight.
Via www.digitaltonto.com
So, we're putting the lessons contained in Robert Craven's new book "Grow Your Service Firm" into action.  We're going to put the book to the test and report through this blog what we have done and the results we achieve.
Following on from the questions in the last step, Robert has one, big question next:
Why should people bother to buy from you when they can buy from the competition?  Write down 5 reasons…
Clients get high levels of personal attention from us that gives them a bespoke promotion that allow them to stand out
Clients gain access to our wealth of expertise in running campaigns that get results.  They know we will do the best possible job for them.
Our pricing is very competitive, priced to suit the budgets of smaller businesses, NOT corporate level pricing.
We use the best possible systems and resources to get the best results for clients.  And we re-invest in our knowledge to ensure we stay at the forefront of our industry, so we can offer best advice to clients.
If the competition is DIY (or Do Nothing Atall)… then the best reason to buy from us is because we will take action each month to push clients' sales forward consistently when they won't.
… and out of the five listed above, which is the main reason that people buy from you…?
5 is the main driver for most clients.  1 to 4 are the reasons that clients choose us, not someone else.
Key Learning
So, it looks like our competition is nothing to do with other companies offering our services, but far more to do with convincing clients that they should take action.
What does this mean for our business?
To me, it means that our marketing and promotion should be nothing to do with convincing prospective clients to choose us over another company offering to find them more sales. Rather it should focus on persuading businesses that it's a good idea to get someone else in to help them find more prospects that they can turn into customers.  Good stuff!
When we have prepared some new promotion material, I'll post into this blog so you can see what we are saying now – and by writing this here, it means I'm more likely to do it quickly 🙂
So, we're putting the lessons contained in Robert Craven's new book "Grow Your Service Firm" into action.  We're going to put the book to the test and report through this blog what we have done and the results we achieve.
The starting point in Robert's book is a couple of key questions.  Here they are along with our answers:
What is your market position now, and in the future?
We're well differentiated from our competitors by majoring on getting sales results for our clients through email marketing and follow up.  Rather than this being just one creative marketing task amongst many others – which is where most of our competitors are.
Our biggest competitor is DIY – which usually means NDA (Not Do Atall)
What is your customer position (how are you seen in the minds of your customers) now and in the future?
Currently we are well perceived as experts in a narrow field, but we need to define (and keep to) a pathway for each client so they know where they (and we) are, what is expected of them, what we are doing for them and when we are doing it.
How will you achieve and sustain this new position?
We need to implement (and use!) a system and way of working that lets clients know where they are in this "Nett Sales process", what activity is on going, results, next actions, etc. etc.
This will allow us to be able to clearly show value to clients each and every month…
Key Learning points
Wow!  I wasn't expecting this sort of learning so early on.  It looks like I have identified a need to communicate better with our customers and tighten up the system we use to keep them updated.